3 May 2019
New practical guide on how to recruit trustees for your charity
The charity Getting on Board has just launched free guidance for the charity sector: How to Recruit Trustees for your Charity – a Practical Guide.

Getting on Board's research shows that there are great benefits to being a trustee:

96% say they've learnt new skills,
22% got a promotion as a direct result, and
84% said it made them happier!
Visit our recruitment platform, Simply Connect, to find out about the existing trustee vacancies in Milton Keynes at the moment, including with organisations such as Health Watch Milton Keynes, MK Play Association, Harry's Rainbow and Educational Wealth Fund.
You might also be interested to visit our website to learn more about our recent Good Governance Project: https://communityactionmk.org/good-governance.
Are you on our community group database?
If you are a new community group or an organisation in Milton Keynes and would like to join our database of local groups, please call us on 01908 661 623 or e-mail support@communityactionmk.org.
Are you following us on social media?
Stay up to date using your favourite social media channel and help us spread the word about the amazing voluntary and community action in Milton Keynes! #lovemk #volunteermk

Here is where you can find us:

OU digital access for prisons and secure hospitals "shone out" in The Guardian University Awards 2019
A project which provides digital access to study materials for students in secure environments, such as prisons and secure hospitals, has won the widening access and outreach category in the Guardian University Awards.
The award, which was presented to the OU team at the Guardian University Awards ceremony in London yesterday (10 April) was for the OU Secure Virtual Learning Environment (VLE), specifically for students in secure environments who have restricted internet access. Read more
Friday 10th May: 09.30am – 12.00pm
MK College, Chaffron Way, MK6 5LP
Sign up here
Do you work with children and young people to support mental health and well-being? Are you joining up with:
Peer-based, collaborative learning
Sharing good practice and ideas
Creating new knowledge and understanding to advance your professional practice
Addressing common concerns and set of problems?
We are forming a Community of Practice (CoP) for people working (at least initially) in the Milton Keynes Voluntary and Community Sector. This will be a co-produced group, so who is part of it and what will take place as part of it will be decided by its members. Although face-to-face meetings are very important, most CoPs include online participation.
We are acting as facilitators because our research 'Where are the safety Nets?' (see the report here) indicated that such support would be helpful; people we have asked tell us that the proposal is sound and needed.
To find out more about a Community of Practice, read this short paper here.For some interesting and inspirational stories, click here.
Sale of Campbell Wharf Marina
Last week Campbell Wharf celebrated a successful launch of the sales and marketing centre which is now open to the public. This was an opportunity for local stakeholders to discuss the development with Crest Nicholson and take a closure look at the upcoming new homes.

We are now happy to announce the next milestone at Campbell Wharf, the sale of Campbell Wharf Marina to the Parks Trust. Please find attached the latest press release and accompanying image showing the recently completed marina. See the Press Release
Children in Need announces £10m child mental health grants programme
BBC Children in Need has today announced the first recipients of a new, three-year, £10m grants programme to improve children's mental health. The programme, called A Million & Me, provides early action support for children between eight and 13 who are struggling with wellbeing before mental health problems are established. Read more
Community Action: MK live show at Secklow Sounds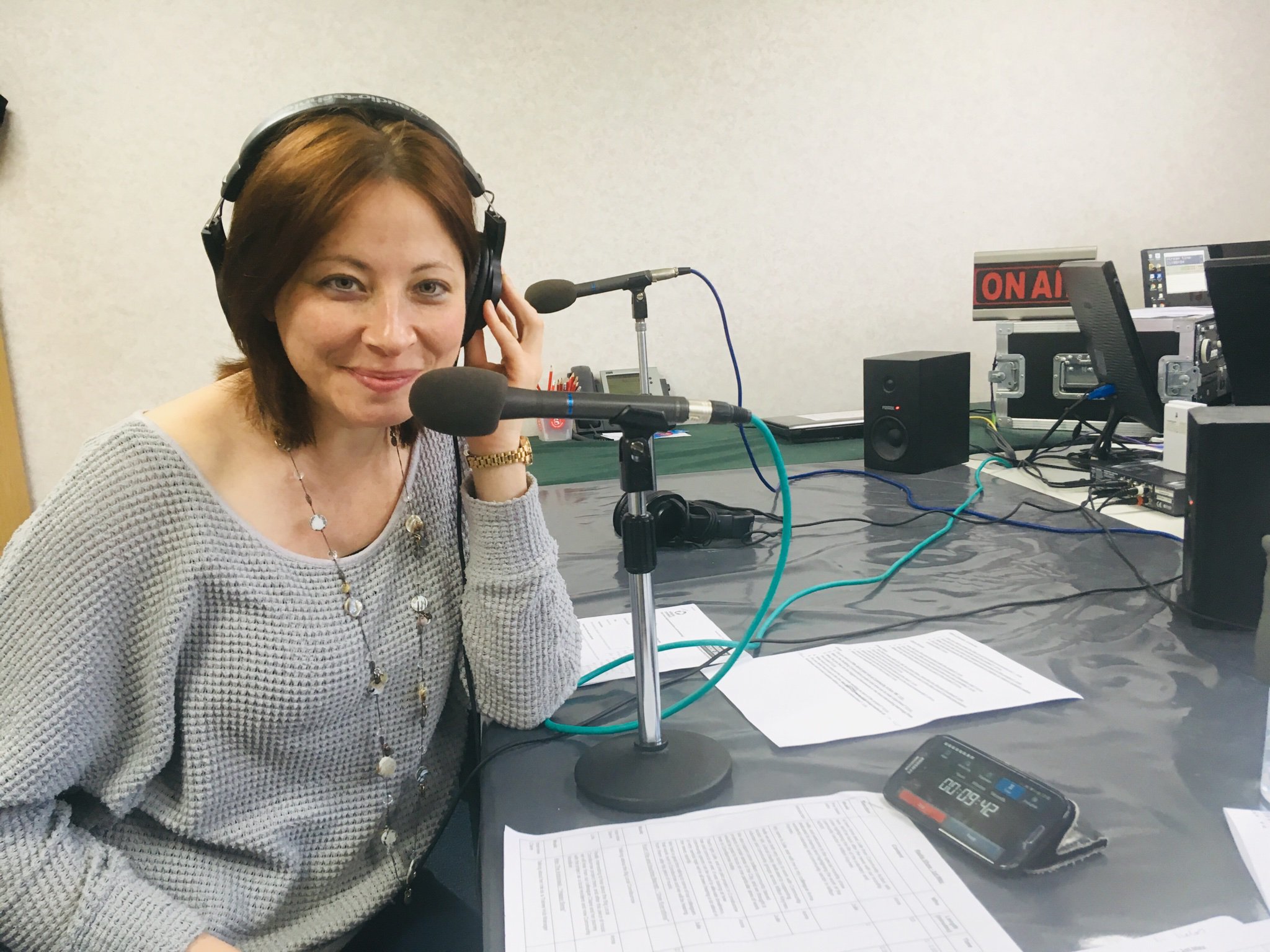 Tune in to Secklow Sounds community radio on the first Wednesday each month at 1pm to hear from Community Action: MK about what is happening in the voluntary and community sector of Milton Keynes.
Access previous episodes here.
Volunteers' Week 2019: Get your group involved
The national Volunteer's Week 2019 is fast approaching: 1-7 June. Volunteers' Week is a time to say thank you for the fantastic contribution volunteers make. During the week, hundreds of events and celebrations take place across the country, saying thank you to volunteers and recognising their invaluable and diverse contribution to the UK.
Here at Community Action: MK we have started to plan our activities to make sure we celebrate the amazing volunteers and volunteering opportunities in Milton Keynes! We will be giving a special focus to volunteering during the week through our blogs, social media channels, and at our events.
We are calling all local groups and organisations – get in touch with us if you:

Have any specific volunteering roles that you would like to promote as a 'Volunteering Opportunity of the Day' during Volunteer's Week and/or
Would like to share with us and publicise any inspirational case studies of your wonderful volunteers who are giving their time to support your services.
To express your interest and submit your volunteering roles/ case studies, please email support@communityactionmk.org by 17th May 2019!

To find out more about the Volunteer's Week and access a whole range of resources to help you get involved visit: https://volunteersweek.org

Volunteering opportunity of the week
Cook / Cafe Assistant: Age UK Milton Keynes
Age UK is looking for a volunteer to cook simple dinners for their cafe, based in The Food Centre, Central Milton Keynes. These will be sold in our cafe to customers. This role is for Wednesday and Thursdays.
Find out more.
Sessional Tutor at MK Snap
MK Snap, a leading local charity based in Milton Keynes providing education, life and work skills programmes for adults with learning differences, currently have the following vacancies:
Sessional Tutor: To lead in the planning, provision, development and delivery of activity sessions and work training skills sessions for learners across the curriculum as and when required on a sessional basis.
£12.24 per hour to include planning and essential training (£23,868pa FTE pro rata ) – fixed zero hours contract
For more information about the roles and to apply, please visit MK Snap website: mksnap.org/current-vacancies/.If you are interested in the positions you can also call and speak to a member of the team on 01908 690 330.
Various roles at MK Gallery
MK Gallery is recruiting for a number of roles which make a significant contribution to the realisation of MK Gallery's vision to become a world class arts centre and tourist destination.
Learning Coordinator
Closing date: 10am Monday 20 May 2019
Marketing and Public Relations (PR) Manager
Closing date: 10am Monday 20 May 2019
Administrator and Development Coordinator
Closing date: 10am Monday 20 May 2019
Visitor Experience Assistant
Closing date: 10am Thursday 9 May 2019 Thursday 9 May 2019
Find out more about these positions here and make applications to Kate Chadwick, Deputy Director, at kchadwick@mkgallery.org.
Max. Value: £ 300,000
Grants are available to help locally based and community-led businesses in England to increase their social impact and make them more viable in the long term. Read more.

Max. Value: £ 20,000
Grants are available to not-for-profit organisations in the UK for practical projects that tackle critical challenges in health and social care, make a direct impact on people's health and wellbeing and address the Foundation's theme for that year. Read more

National Trust – free events
1. College interpretive dance performance on 22nd May 5pm.
Info is available here: https://www.nationaltrust.org.uk/events/7ad84fed-e03c-4a5a-bab7-82cc56496a36/pages/details
2. Mindful running course for 10 weeks starting on 21st May: https://www.nationaltrust.org.uk/events/19ce04a0-17a8-4d9b-b8b8-f384bd3a9ba9/pages/details
Events at Wolverton Community Orchard
MÓTUS 2019 JOURNEYS festival
JOURNEYS is a diverse, twelve week festival across Milton Keynes which engages with and explores the theme of JOURNEYS. Relating to artists, individuals, young people, communities, campaigns and political narratives, it has been designed to engage the people of Milton Keynes and beyond with dance: to see how the concept can relate to each individual and their personal story/identity and how sharing our journeys can positively impact others. The wonderfully varied twelve week programme is designed to offer something for everyone and is MÓTUS' most extensive festival programme to date.
The full line up for the festival is now LIVE on our web-site and tickets can be purchased for all events/shows and workshops: https://www.motusdance.co.uk/journeys
Milton Keynes Surveying Workshop
Tuesday 21 May
11:30-14:30

AccessAble's surveying workshop is taking place in partnership with Milton Keynes Council in May. This workshop is for anyone who is interested in collecting disabled access information from local venues or anyone who would like the opportunity to get out and about for a few hours. A free lunch and a £10 gift voucher are included as a thank you for attending.

Do you have news to share?
If you work or volunteer for a local group or organisation in Milton Keynes or have an interesting project going in your community and have news to share, please feel free to get in touch with us. You can e-mail your updates to support@communityactionmk.org.