Thursday 19 March, 2pm-5pm.
What do the next 30 years look like for MK? Exploring The 2050 Strategy for Milton Keynes.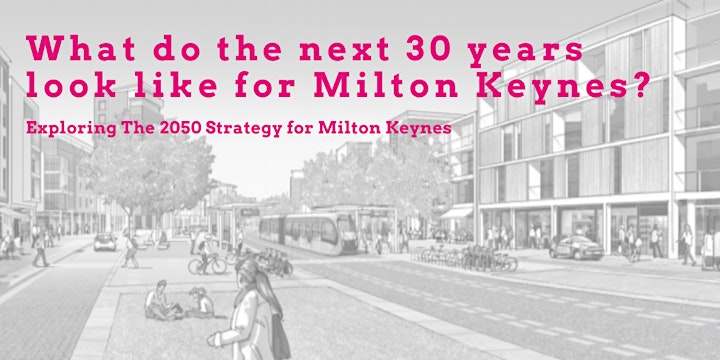 We are delighted to invite you to our Spring Networking Event for the Voluntary and Community groups in Milton Keynes, which is kindly hosted by our friends at MK College at their Woughton Campus.
Community Action: MK are teaming up with MK College and MK Council's MK Futures 2050 team at MK Council to provide an opportunity for our local Voluntary and Community Sector groups to feed into Milton Keynes Strategy for 2050.
The event will be a chance to draw out some cross cutting themes and explore how they lace through the MK 2050 Strategy, and relate to other policies, for example the Council's work on Climate Change, Biodiversity and Sustainability and all the work covered by MK Together (Health and Wellbeing, Safer Communities and Safeguarding).
There will be a space for general networking as well as presentations from MK Futures 2050, MK College and the Parks Trust. We will also run four short interactive workshops, where there will be a chance to share everyone's perspectives and ideas.
The full agenda will be confirmed soon. Refreshments will be provided.
We very much look forward to seeing you at the event!
Many thanks to MK College for providing the venue!
Best wishes,
Community Action: MK, MK College and MK Futures 2050 Teams
Information about the workshops
Workshop 1: MK Futures 2050 Strategy – Fiona Robinson, MK Futures 2050 Programme Manager
The Strategy for 2050 sets out a vision for the future of the city, including 120,000 new jobs, affordable homes priced in line with local incomes, a high-tech electric road tram and expanded green spaces. The Strategy, which has recently been published for engagement, is a big picture for how Milton Keynes could grow and change over the next thirty years, similar to how the Plan for Milton Keynes published in 1970 was the blueprint for the original growth of the city. Join this workshop to share your views on the approach recommended in the draft Strategy for 2050.
Workshop 2 : Environmental Sustainability – Steve Revell-Darton, The Green Infrastructure Coordinator
The Parks Trust are the custodians of our world renowned parkland. Come and find out about how the Parks Trust are thinking about engaging with the 2050 strategy and we can consider what we can do to mitigate the impact of climate change.
Workshop 3: Skills & Employability – Laura Marulanda-Carter, Head of Curriculum: Institute of Technology at Milton Keynes College
The brand new Institute of Technology (IoT) will be coming to Bletchley Park in 2021 but what does this new regional education centre mean for Milton Keynes? Learn how this state of the art technology hub will be focusing on closing the digital skills gap and share with us your thoughts on how we can ensure the IoT graduates reflect the diversity of Milton Keynes.
Workshop 4: Engaging and Involving Communities in Planning – Clare Walton, Chief Executive, Community Action: MK
Milton Keynes Strategy for 2050 as well as other documents panning out the future aspirations for our city are designed to improve the places and services for the people that use them, the communities. It is therefore vital that communities are involved and have their say in how these strategies are being developed. This workshop will explore ways of engaging local people (and groups) and inspiring them to have a say on what the city they live in will be like in 30 years time.